Product Details
Format:

Digital Seminar

Author:

ROBERT LUSK, PHD

Publisher:

Vyne Education

Copyright:

3/28/2012

CE Available:

No, CE credit is not available

Product Code:

WDS020379
Objectives
Discover when and how to apply both conventional and unconventional evidence-based therapeutic interventions during the three phases of trauma treatment

Examine the diagnostic issues related to various common forms of trauma experienced by youth

Identify factors affecting the severity of the trauma response and the long-term effects of trauma on youth

Explain the "fight, flight, or fright" response, how it relates to dissociation, and how it interferes with traditional treatments

Discuss the neurobiological basis for trauma symptoms, and how it leads to the need for integrating non-traditional interventions to help with emotional regulation

Examine therapeutic techniques to use for traumatized children at different developmental levels, and why many traditional treatments don't work for trauma victims

Understand how to intervene during the three phases of trauma treatment

Outline the development of specific therapeutic strategies as well as caregiver and teacher interventions for youth at different developmental levels

Learn how to integrate evidence-based approaches to optimize treatment outcomes

Determine which medications work (and don't work) for traumatized children

Help youth, parents, teachers, and other caregivers understand and actively support trauma treatment
Outline
INTRODUCTION
u Prevalence of psychological trauma in youth
u Common types of trauma
IMPACT AND EFFECTS OF TRAUMA
u Factors impacting the severity of the trauma response
u Long-term effects of interpersonal trauma
u "Trauma aftershocks," and how professionals can start to have an impact
u The "good news" and "bad news" about the effects of trauma
ISSUES IN DIAGNOSIS
u Diagnosis of trauma responses
• stress disorders (PTSD and Acute Stress Disorder)
• dissociative disorders
• other diagnoses related to trauma
• the "comorbidity" issue
• proposed diagnostic changes in the DSM-V related to trauma
TRAUMA, DISSOCIATION AND THE HYPERAROUSAL RESPONSE
u What the hyperarousal response means and how it works
u Dissociation and trauma
u Gender differences in response to trauma
u Fight, flight and fright modes
• what happens in each mode
• why youth can't use coping skills when hyperaroused
• how hyperarousal can be "addictive"
THE NEUROBIOLOGICAL BASIS FOR THE EFFECTS OF TRAUMA
u Overview of the brain (as it relates to trauma and hyperarousal)
u Brain functions relevant to trauma treatment
u Effects of trauma on the brain
TRAUMA-FOCUSED TREATMENT: OVERVIEW
u The three phases of trauma treatment
• understanding issues in the first phase of trauma treatment
w the importance of education (of client, parents, teachers, and significant others)
w grounding, coping, and healthy endorphin-releasing techniques for the first phase
w helping the youth shift from a "survival brain" to a "learning brain"
w when is the youth ready for the second phase?
• applying second phase principles in youth
w adapting trauma processing techniques based on developmental level
w when is the youth ready for the third phase?
• applying the principles of reintegration (third phase) with youth
w family work and focusing on the future
w when is the third phase completed?
DIGGING DEEPER INTO TREATMENT: AN INTEGRATED, EVIDENCE-BASED APPROACH
u Current research evidence
u Trauma-Focused Cognitive-Behavioral Therapy (TF-CBT) and its variants
• components of TF-CBT
• creating the Trauma Narrative
• cognitive processing in TF-CBT
u The Neurosequential Model of Therapeutics (NMT)
• overview of NMT
• principles of NMT
• NMT interventions for different developmental levels
u The ARC Model: Attachment, Regulation, & Competency
• key building blocks in the ARC model
• the Attachment domain
• the Self-regulation domain
• the Competency domain
• trauma integration in the ARC model
MEDICATIONS FOR TRAUMA SYMPTOMS IN YOUTH
u Recent research
u Recommended medications for complex trauma and comorbid disorders in youth
u Concerns, issues, and limitations of medications for trauma
ADDITIONAL MATERIAL PROVIDED IN THE COURSE MANUAL:
u Appendix A: General Principles Of Trauma-Informed
Intervention
u Appendix B: Assessment Of Trauma And Developmental Level
• Areas to cover and tools to use in a trauma assessment
• Important, often overlooked, components of a trauma assessment
• How to determine types of interventions to use
Author
ROBERT LUSK, PHD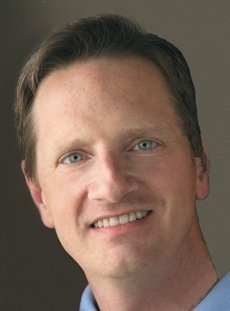 ROBERT LUSK, PhD,
 has devoted his career to working with child trauma survivors, their families, and the professionals who support them. He has trained thousands of professionals and parents on trauma-related issues, attachment problems, and other child and family concerns, and has trained and consulted with school staff from many schools and districts. For the past 25 years, Dr. Lusk has served as Clinical Director at The Baby Fold—an agency providing residential, special education, foster care, adoption preservation, and intensive in-home services to children and families in Illinois. He helps design and implement treatment programs, and provides clinical supervision and consultation for all of the agency's treatment staff. Dr. Lusk provides clinical oversight for two nonpublic schools with students ranging from pre-K to age 21; he helped design and implement specialized programs at both schools for students with autism, as well as intensive specialized programs for students with highly complex profiles.
Dr. Lusk earned his Master's and Doctoral degrees in Clinical Psychology from the University of California at Los Angeles. In addition to his work at The Baby Fold, Dr. Lusk teaches at Illinois Wesleyan University and has been actively involved in investigative research on trauma since 1987, including studies of treatment efficacy and school-related effects of trauma. He has published ten journal articles and book chapters on understanding and treating traumatized children, and teaches both graduate and undergraduate seminars on trauma.
DISCLOSURES:
Financial: Receives speaking honorarium from Vyne Education
Nonfinancial: No relevant nonfinancial relationship exists
Continuing Education Credits
CE Credit is not available for this product.
Audience
Psychologists
Social Workers
Counselors
School Psychologists
Marriage and Family Therapists
Case Managers
Psychiatrists
Psychiatric Nurse Practitioners
School Guidance Counselors
Mental Health Nurses
Child Advocacy/Protective Service Staff
Educators and Therapeutic Child Care Staff
Pastoral Counselors/Clergy
Substance Abuse Counselors
Adoption Counselors
Reviews
In 20 years of attending seminars on the topic of trauma, this is by far the best in terms of content and presentation. Highly recommended.
Charlie Sattenfield, Family Therapist
Best presentation on complex trauma I have attended. Material was presented very concisely, on a professional level, and adapted to educate kids and caregivers.
Angela Langford, Licensed Professional Counselor
Dr. Rob provides numerous great illustrations that make the concepts come alive. His compassion and dedication to his patients and his creativity are very apparent. He covers the topics very thoroughly.
Karen Cacossa, Occupational Therapist
Satisfaction Guarantee
Your satisfaction is our goal and our guarantee. Concerns should be addressed to Vyne Education, P.O. Box 200, Brentwood, TN 37024 or call (800) 397-0180.

ADA Needs
We would be happy to accommodate your ADA needs; please call our Customer Service Department for more information at (800) 397-0180,